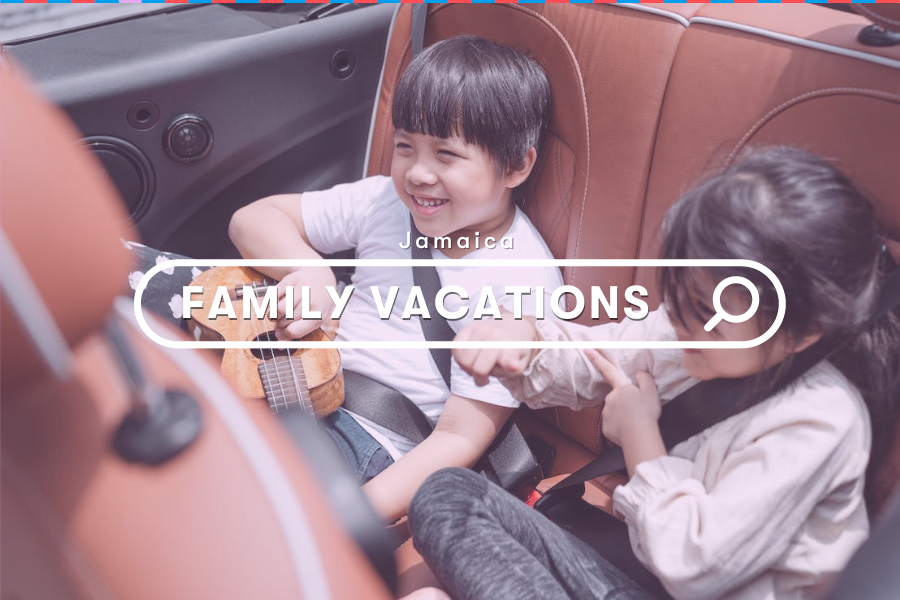 Explore: Jamaica Family Vacations
Hey there, fellow adventure-seekers and beach lovers! If you're thinking about a family vacation that's packed with fun, sun, and incredible memories, Jamaica is calling your name. Imagine exploring waterfalls, meeting dolphins, and discovering the magic of Bob Marley together. Here's the scoop on the coolest things to do in Jamaica family vacations, whether you're a teen or a kid at heart!
1. Sandy Toes and Splashy Waves
Hold onto your sunhats because Jamaica's beaches are about to blow your mind! From Negril's dreamy Seven Mile Beach to Montego Bay's Doctor's Cave Beach, these shores are perfect for sandcastle showdowns, swimming, and snorkelling adventures.
2. Hanging Out with Dolphins
Ever dreamed of meeting dolphins up close? At Dolphin Cove, your family can say hi to these awesome creatures, hang out with stingrays, and explore a tropical jungle. Imagine giggles of delight as dolphins playfully show off their tricks and the thrill of reaching out to pet a friendly stingray. It's like stepping into a real-life adventure movie!
3. Rainforest Rush at Mystic Mountain
Calling all thrill-seekers and nature lovers! Imagine soaring above the rainforest on a chairlift, feeling the wind in your hair as you take in breathtaking views of lush greenery. Then, picture yourself racing down a bobsled track through the trees, and feeling like a jungle explorer on a zip line tour. At Mystic Mountain in Ocho Rios, every moment is a heart-pounding rush of family fun!
4. Jammin' with Bob Marley
If you're into music (or even if you're not), you'll dig the Bob Marley Experience and Culture Center in Kingston. Get ready to groove to reggae beats as you learn about the life and legacy of the legendary Bob Marley. Imagine stepping into his world, surrounded by his iconic guitars, stage costumes, and even a replica of his childhood home. It's a musical journey that will leave you with a head full of cool Jamaican vibes.
5. Waterfall Wonder at Dunn's River Falls
Picture this: you and your family, holding hands, climbing up a waterfall! Dunn's River Falls in Ocho Rios is a total blast, and you'll feel like nature explorers conquering a watery obstacle course. The cool, rushing water, the laughter of fellow adventurers, and the breathtaking view from the top make this a memory you'll cherish forever. Don't forget your camera for those awesome action shots!
6. Horsin' Around on the Beach
Giddy up, cowboys and cowgirls! Horseback riding along the beach is an epic adventure for the whole family. Whether you're a horse pro or a newbie, imagine feeling the gentle rhythm of your trusty steed beneath you as you trot along the sandy shores. The sea breeze in your hair and the rhythmic sound of the waves create a picture-perfect moment straight out of a Caribbean postcard.
7. Cave Quest at Green Grotto
Ready to dive into Jamaica's secret world? Green Grotto Caves take you on an underground journey through tunnels and chambers, revealing the mysteries beneath the surface. Imagine stepping into the cool darkness, your guide illuminating the way as you explore the intricate formations that nature has sculpted over centuries. It's like uncovering hidden treasure, minus the pirates!
8. Munchies in Jamaica
Guess what? Jamaican food is as awesome as the activities! Dive into jerk chicken, enjoy the unique flavours of ackee and saltfish, and treat your taste buds to a delicious Caribbean adventure. Imagine savouring the mouthwatering blend of spices, the tangy kick of jerk seasoning, and the sweet satisfaction of tropical fruits. Your taste buds are in for a treat that's as exciting as your adventures.
So there you have it, fellow adventurers! Jamaica is the place to be for families who want to soak up the sun, explore amazing attractions, and make memories that'll last a lifetime. Whether you're into beaches, waterfalls, wildlife, or reggae rhythms, Jamaica's got something special for everyone. Get ready to have a blast, make new friends (like dolphins!), and experience the Caribbean like never before. Your epic Jamaica family vacation starts now. Book Finalrentals Now!